'50/50 by 2020' at upcoming Cairo Film Fest
The Pledge for equality in cinema will be signed during the gala screening of Shahad Ameen's groundbreaking 'Scales'.
These two brought cool to Venice
Olmo Schnabel produced and Grear Patterson helmed 'Giants Being Lonely' a breakout hit in Orizzonti.
Haifaa al-Mansour brings her latest to Venice
'The Perfect Candidate' is the latest from the Saudi filmmaker.
They decoded the Egyptian revolution in their Oscar-nominated 'The Square'
Now Jehane Noujaim and Karim Amer take us down the rabbit hole of data mining in their latest, the Netflix release 'The Great Hack'.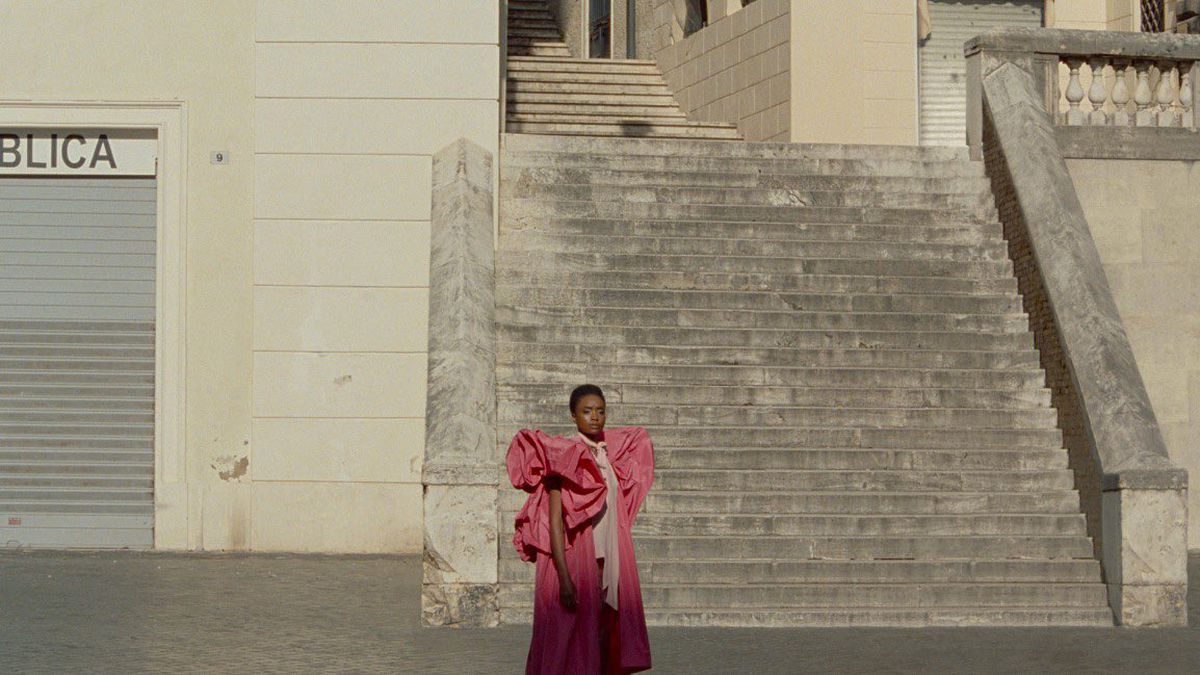 The Fashionista Filmmaker
'The Staggering Girl' in Cannes, a collaboration between Luca Guadagnino and Maison Valentino's Pierpaolo Piccioli.
Werner Herzog asks "would you rent a family member?" in Cannes
With his latest "Family Romance Llc' the iconic German maestro shows us the future of relationships, in a haunting narrative set in Japan.
Kamal Mouzawak is a food humanist
His motto is "Make Food, Not War" and in a recent interview with Nina he explains why now it's needed more than ever.
Jake Gyllenhaal is on Broadway in 'Sea Wall / A Life'
Along with Tony nominee Tom Sturridge, and they've reinvented entertainment.
'Cancion sin nombre' in Cannes
Peruvian filmmaker Melina León talks to Nina about her heartbreaking, very personal debut film.
Mounia Meddour's 'Papicha' should have won Un Certain Regard!
But that's a woman's opinion…
Dan Krauss' haunting '5B' captures Cannes
The documentary offers a look back at the groundbreaking work of the caregivers inside San Francisco General Hospital at the height of the AIDS crisis.
Michael Shannon goes to Colombia
The versatile actor will be honored at the 59th Cartagena de Indias International Film Festival (FICCI).
"We are American no matter who we are and it's going to take a bit more work before all of us understand that."
Actor Jeffrey Wright talks 'Westworld', trusting "the Other" and Trump's America.
Keanu Reeves was born to be a fashion icon!
And the French maison of Saint Laurent managed to snatch him up in the nick of time.
The legendary Agnès Varda may be gone…
But she will never be forgotten.
Guillermo Arriaga goes Dutch
He'll be at the International Film Festival in Rotterdam presenting his latest novel 'The Savage' during a fascinating conversation.
Jean Whitehorse is a Real American Heroine
Read why in Nina's piece on Lorna Tucker's wonderful new film 'Amá'.
Nadine Labaki makes Oscar history
The filmmaker is the first Arab woman ever to be nominated for an Academy Award.
This woman's got two Oscar nominations!
Sandy Powell makes the headlines with not one, but two Academy noms for her costume work on 'The Favourite' and 'Mary Poppins Returns'.
Ralph Fiennes at Cairo Film Fest!
And to think I almost didn't make it.
Could this be the next Best Actress Oscar winner?
Apart from already having conquered the hearts of everyone in Venice, actress Yalitza Aparicio makes her award-worthy debut in Alfonso Cuarón's stunning 'Roma' -- an ode to the filmmaker's own childhood.
Start learning to pronounce her name "Yah-leet-zah Ah-pah-ree-see-oh."
Matteo Garrone brings us wholeheartedly into his dark fairy tale and allows us to discover an uncommon leading man, Marcello Fonte in the process.
The result is pure cinematic magic and this year's Italian entry to the Foreign Language Oscar race!
Alice Rohrwacher's 'Happy as Lazzaro' deserved to win the Palme d'Or in Cannes.. Martin Scorsese knows that and is now executive producer on the film!
Edie Sedgwick, the original reality star
A retrospective of the downtown It Girl's collaboration with Andy Warhol is on show at this year's Marseille International Film Festival
Claes Bang from 'The Square' on the privacy of public sex scenes.
There is something powerfully magnetic about this Danish actor whose film was nominated for a Foreign Language Oscar.
Find out his inner thoughts and the one word he'd use to describe himself to someone who doesn't know him, from this exclusive sit-down with Nina in Dubai.
Wes Anderson is "some kind of enlightened fakir!"
So three-time collaborator and mega movie and TV star Jeff Goldblum talks about the 'Isle of Dogs' filmmaker and Nina got to interview him in Berlin, at the film's world premiere.
Talking to Meg Ryan in Locarno
She will always be the star who makes you declare, "I'll have what she's having!"
Samuel L. Jackson is a phenomenal man.
Nina caught up with the legendary actor in Dubai and he disclosed the movie line he gets most often repeated back to him... Hint, it involves fast food.
'The Private Life of a Modern Woman', in America.
Before Hollywood rediscovered the existence of its casting couch system, legendary director and writer James Toback sat with Nina at the Venice Film Festival to talk about filmmaking and his extraordinary new work starring Sienna Miller. A film that explains so much about surviving as a woman in modern day America.
Guy Martin on Hondros, Tim Hetherington and the Libya attacks.
"I don't want to be defined by it, by that thing." Almost killed in an ambush in 2011, photojournalist Martin talked to Nina during Pitti Uomo. Could photographing fashion's front row really be that much different from capturing life at the frontline?
With a new film out on Chris Hondros, this interview helps to understand why these men risk life every day to bring the truth of the image to us.
Click on photo for the full interview.
Jim Carrey touched down to earth at the Venice Film Festival. And then, he was off again.
During a leisurely conversation one afternoon on the Lido in Venice, Jim Carrey spoke calmly and insightfully about being a human being. He conquered all our hearts, those of us lucky enough to be in his presence and the resulting interview is one I will always cherish deeply. Then, a few days later, the Carrey we all know and love to laugh with returned and the insanity was once again among us.